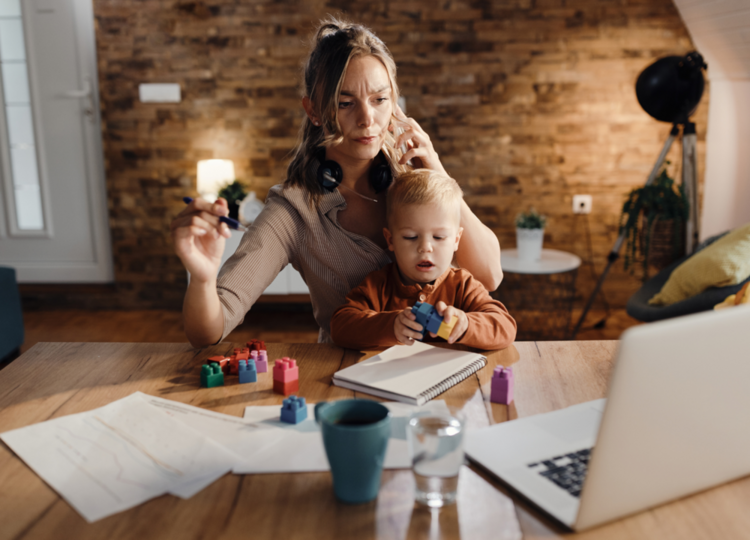 By god's grace, Covid is slowly but surely decreasing. Lockdowns being over, mask mandate being lifted, we can finally say that the world is finally going back to normal. Even so, work from home has become the new black. It is extremely convenient and it saves a lot of time, money and energy by staying at home and working on your laptop instead of always rushing late to the office. Work from Home being authorised is a great decision most of the offices have taken.
But as they say, with great power, comes great responsibility. Yes, you got that right, children. Looking after your kids and entertaining them all while working from home is a superhero's job. It can be so difficult to handle everything at once, but worry not, Cub McPaws to the rescue! These are ways to keep your children occupied, while you work from home.
Make them a bookworm– Reading the right books from a young age improves vocabulary and comprehension, enhancing your perspective and helping your child look at the world in a better way. But best of all, It keeps them busy! It's hard to stop reading a book after you get all engrossed in it. This would keep them occupied and give you hours and hours to complete your work!
Online Course– If one good thing that has come out of the pandemic, it's that everything can be learned from the internet. Whether your child is interested in learning a musical instrument, a subject, or a new language, a great online course can be found anywhere with a good price. This will keep your child learning new informative stuff everyday while you work from home with ease.
Keep them active with coaching classes- Staying active and healthy is very important for children. Dancing, gymnastics, football, tennis or even self defence classes like boxing and karate would benefit them and give you some alone time where you can work from home comfortably.
Use the Cub McPaws app- A child-friendly, absolutely ad free app that provides a community for kids where they can have a laugh with jokes and riddles, learn informative facts in a fun like format, play quizzes and new words everyday! The little screen time you allow your kids, can be productively utilised on the Cub McPaws app.
You can download the Cub McPaws app here: https://bit.ly/3wR8LSC.
It works on Android as well as iOS.
Arts & Crafts- Give your child an A4 size sheet, some pencils and some paints and you have a full day to finish your work! Young ones love drawing, painting, colouring and playing with clay. They can do it for hours and hourshorse without feeling bored at all!
Give them a puzzle- Solving a 1000-2000 piece puzzle might be a brain fryer for a child, but solving little everyday would definitely help in their intellectual development, being curious and thinking out of the box. It would surely keep them busy for a while.
Take a break, play with your child- Kids no matter what they do, they tend to get bored easily. They should never be feeling lonesome. Take short breaks to check up on them, play with them from time to time. Some family time everyday makes the bond stronger.
If you liked this blog, you can also read more such blogs on the Cub McPaws app as well in a section specifically dedicated to parents.
Download the app here: https://bit.ly/3wR8LSC!