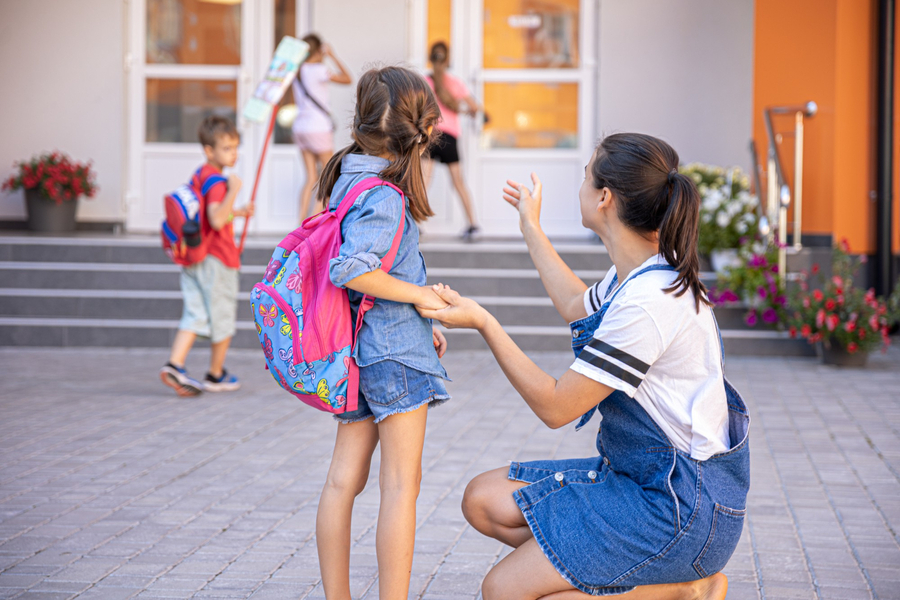 Parents, after a long long time, the Covid-19 pandemic is slowly coming to an end, wearing a mask is not compulsory in most countries and it seems like life is going back to normal.
With this happening, Schools are going to reopen and preparing kids for back to school is going to be a task for all parents.
But fear not, Cub McPaws has the complete Essential Back to School guide for parents!
Sleep Schedule-
Transitioning from Online school to Offline school is going to be difficult. All thanks to the 2 year lasting pandemic, children must have lost the habit of sleeping early and waking up early. What parents need to do is keep a sleep schedule for their kids.
No Screen time for 30 minutes: When we use our phone at night just before sleeping, our brain mistakes nighttime with daytime, and we have trouble sleeping. Keeping mobile phones aside 30 minutes before sleeping, dim the lights, relax the body and the kids will have perfect sleep and wake up feeling fresh!
Make a list for your Child's diet-
Now that your child will not be on your watch 24/7, you will need to make sure they are eating well and healthy. Making a daily list for breakfast and lunch containing nutritious food like yoghurt and eggs for breakfast and colourful vegetables for lunch with some fruits would surely help your kid maintain a healthy diet. Parents should always add something that their child likes, even if it may be something that is not as healthy as they should be having, having it once a week will not hurt them.
Teach your kid Social skills-
First day of offline school, after two years of sitting in comfort attending online school, can be very stressful for kids. Teaching your child to find the right company to hang out with and how to become friends with them would be very helpful for your child on their first day of school.
Playtime-
Getting back to school can get tough for kids, waking up to a new schedule and studying everyday can get exhausting. It is very important to make sure your kids have equal time to play and have fun.
Get them ready for the big day-
A day or two before school starts, ready their uniform, buy them their favourite stationery items and do the little things that would build up their excitement for school. This would help decrease their nervousness and actually look forward to going to school.
If your child's school does not have a uniform-
If the school your young one goes to does not have a compulsory uniform, then we have just the place for you to shop for your child!!! Shop comfortable kids' apparel from CubMcPaws!